Trump warns North Carolina governor the clock's ticking on a GOP convention guarantee
on
May 26, 2020
at
6:09 pm
(From www.foxnews.com, written by Paul Steinhauser)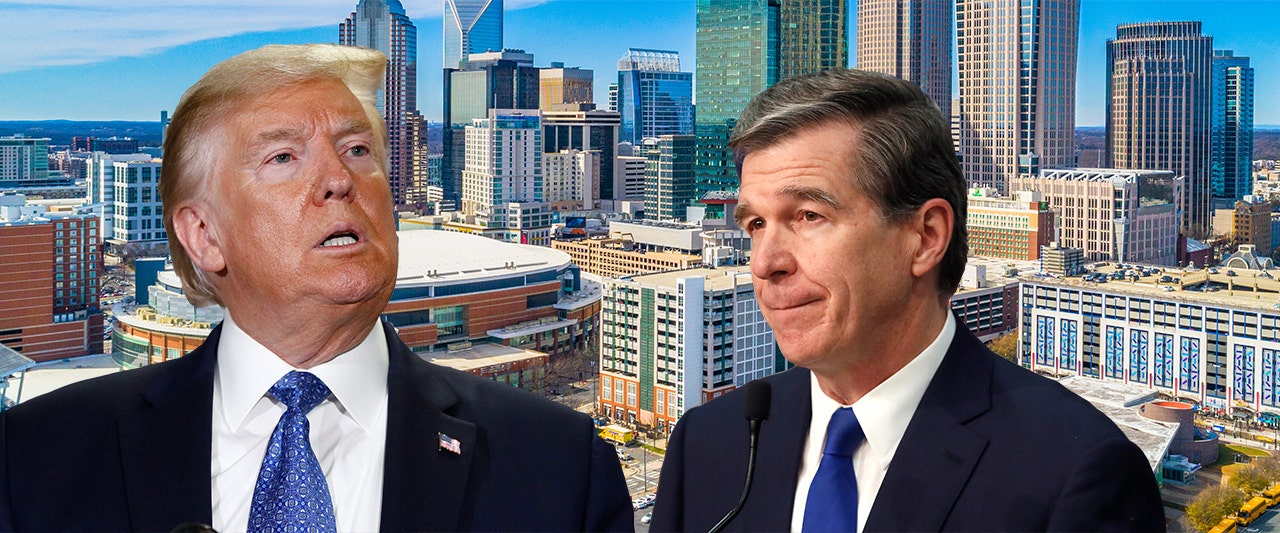 "President Trump warned on Tuesday that North Carolina's governor has 'a week' to figure out if the Republicans' presidential nominating convention can be held in Charlotte this summer, as other states offered to hold the gathering instead.
But Gov. Roy Cooper says he's waiting for the Republican National Committee 'to present to us in writing their proposals' on how they plan to hold their presidential convention amid the coronavirus pandemic before he can guarantee that the August convention can be held at 'full attendance' as demanded by the president.
Cooper, a Democrat, spoke the day after the president threatened to move the massive quadrennial event from North Carolina if Cooper couldn't 'immediately' tell convention planners whether or not the downtown arena in Charlotte 'will be allowed to be fully occupied.' And he spoke hours after the Republican governors of Georgia and Florida offered their states up as the site to host the convention if Trump follows through on his threat to move the confab.
Hours after Cooper made his comments during a daily coronavirus news conference, the president said 'we don't have much time' and that 'we need a fast decision from the governor.'
'I would say within a week, certainly we'd have to know. And if he can't do it, if he feels he can't do it, all he has to do is tell us and then we'll pick another location, and I will tell you, a lot of locations want it,' Trump added as he answered a question from Fox News' White House correspondent John Roberts."
You can read more at the source here: https://www.foxnews.com/politics/trump-north-carolina-governor-convention-guarantee