"Arizona Gov. Ducey: Gyms, pools can reopen on May 13, stay-at-home order to expire May 15"
on
May 13, 2020
at
9:23 am
(From www.fox10phoenix.com, written by Bailey Miller and FOX 10 Staff)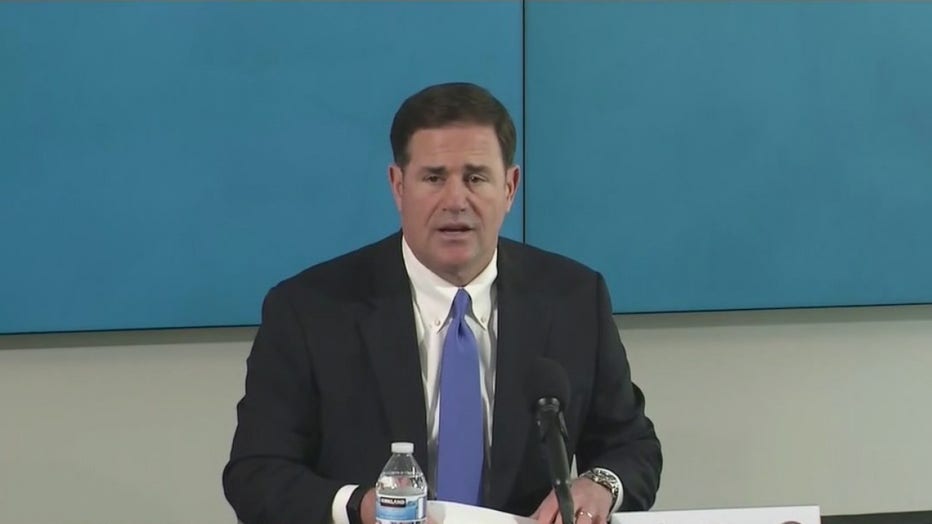 "PHOENIX – Arizona Governor Doug Ducey announced that on May 13, gyms and pools can reopen.
Arizona was under a stay-at-home order that was extended to May 15 by Governor Doug Ducey amid the coronavirus pandemic. That order will expire, as scheduled, on Friday night.
According to Ducey's executive order, entitled 'Stay home, Stay healthy, Stay Connected,' hair salons, nail salons, and barbershops were allowed to reopen to customers on May 8.
On May 11, Arizona restaurants were allowed to reopen dining rooms to patrons, with modifications that followed social distancing guidelines.
According to an executive order issued by Gov. Ducey, a new order, officially called the 'Stay Healthy, Return Smarter, Return Stronger' policy will take effect at midnight on May 16 in place of the stay-at-home order, which will have expired by that time.
The new order asks vulnerable individuals, including those with underlying health conditions and those of the elderly population, to limit their time away from their home.
The new order also asks businesses to continue to encourage telework, ask its workers to return in phases, minimize non-essential travel, and strongly consider special accommodations for those who are members of the vulnerable population.
Schools will remain closed, Gov. Ducey said, and in-person visits to nursing homes will remain banned.
'This is not a green light to speed. This is a green light to proceed, and we're going to proceed with caution," Gov. Ducey said, during the news conference.'"
You can read more at the source here: https://www.fox10phoenix.com/news/arizona-gov-ducey-gyms-pools-can-reopen-on-may-13-stay-at-home-order-to-expire-may-15