Where Was the Outrage ?…
on
March 22, 2018
at
1:57 pm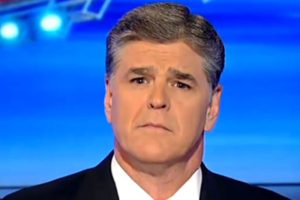 President Trump took heavy criticism this week after he made a congratulatory phone call to Russian President Vladimir Putin, who won reelection over the weekend in a contest widely seen as undemocratic.
Trump's critics, including Sen. John McCain (R-Ariz.) and former CIA Director John Brennan, argued the President of the United States should take a harder line against Putin's "sham" victory.
"President Obama called Russian President-elect and Prime Minister Putin to congratulate him on his recent victory in the Russian Presidential election," the White House said in a statement on March 9, 2012.
Hannity said there is a "double standard" playing out every day with regard to the past coverage of the Obama administration's "soft" stance toward Russia and the current narrative about Trump.
"You cannot make this stuff up. … The media is whipping itself into a frenzy, acting like this is a major national security crisis," he said, pointing out the "idiotic" Russian reset with the Kremlin under Obama and then-Secretary of State Hillary Clinton.
Source: Fox News