Trump wants to cut the trade deficit.
on
March 6, 2018
at
11:04 am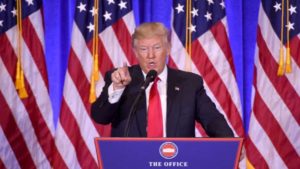 Of all the economic policies President Trump has marked for attention this year – merit-based immigration, infrastructure and vocational training – fixing the trade deficit offers the biggest bang for the buck. Cutting the $620 billion annual trade gap in half could create 2 million jobs.
Manufacturing would benefit most, and it finances two-thirds of business research and development. Investments in intellectual property for new materials, supply chain management, artificial intelligence and the like could boost long-term economic growth by a full percentage point.
Source : Fox New