Trump predicts Democrats will vote for Republicans
on
October 8, 2018
at
3:29 pm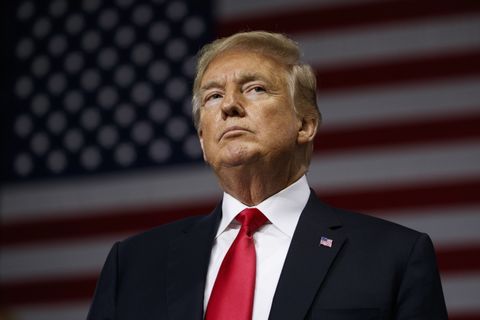 President Trump on Monday ripped Democrats for talk of impeaching Supreme Court Justice Brett Kavanaugh over allegations he committed perjury during his hearing before the Senate Judiciary Committee.
"I've been hearing that they're now thinking of impeaching a brilliant jurist — a man that did nothing wrong, a man that was caught up in a hoax that was set up by the Democrats," Trump told reporters on the South Lawn before departing for a police convention in Orlando. "And now they want to impeach him. I've heard this from many people. I think it's an insult to the American public."
In an interview with Yahoo News on Sunday, Sen. Cory Booker, D-N.J., left open the possibility of impeaching Kavanaugh if Democrats take back one of the houses of Congress in next month's midterm elections.
Source : USA Today