Trump-Cohen 'hush' payments not necessarily a violation…
on
December 14, 2018
at
11:25 am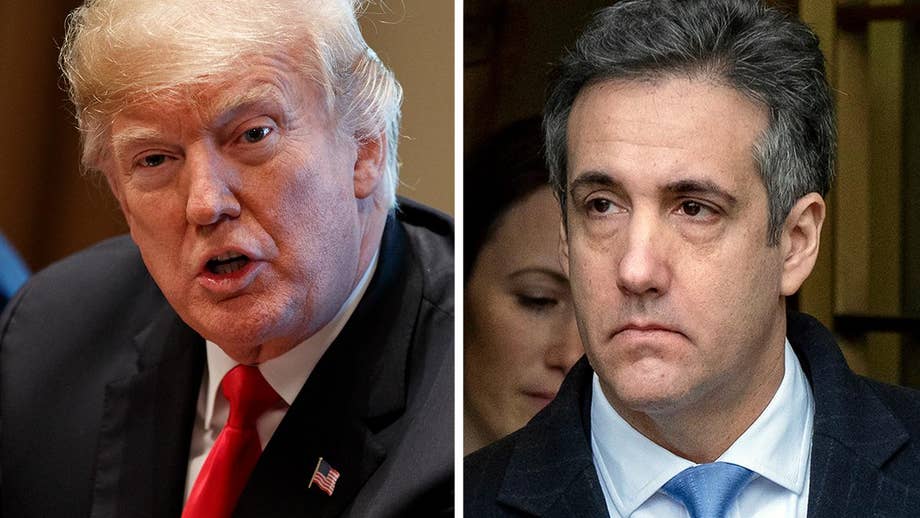 Michael Cohen's guilty plea and subsequent sentencing for campaign-finance violations and other crimes revived speculation about President Trump's potential legal exposure — but some former Federal Election Commission members say neither of them necessarily committed a violation with hush-money payments to purported Trump paramours.
The salacious details of those payments, which have steadily come to light in the course of two investigations into Cohen and in turn compelled Trump to acknowledge his involvement, speak to somewhat of a grey area in campaign-finance law.
Top Democrats in recent days have suggested the violations amount to an "impeachable offense" and could even merit future prosecution. According to Cohen, Trump ordered him to make payments to Karen McDougal and Stormy Daniels going into the 2016 presidential campaign.
But Trump said in an interview with Fox News' Harris Faulkner on "Outnumbered Overtime" that the Cohen payments were "not a campaign finance violation." He has previously tweeted that they were a "simple private transaction."
"What he did was all unrelated to me except for the two campaign finance charges that are not criminal and shouldn't have been on there," Trump said of Cohen and the campaign-finance charges. "They put that on to embarrass me."
Source : Fox News