Trade war explodes as Trump clashes with US firms over 'order' to abandon China, block fentanyl shipments
on
August 23, 2019
at
3:39 pm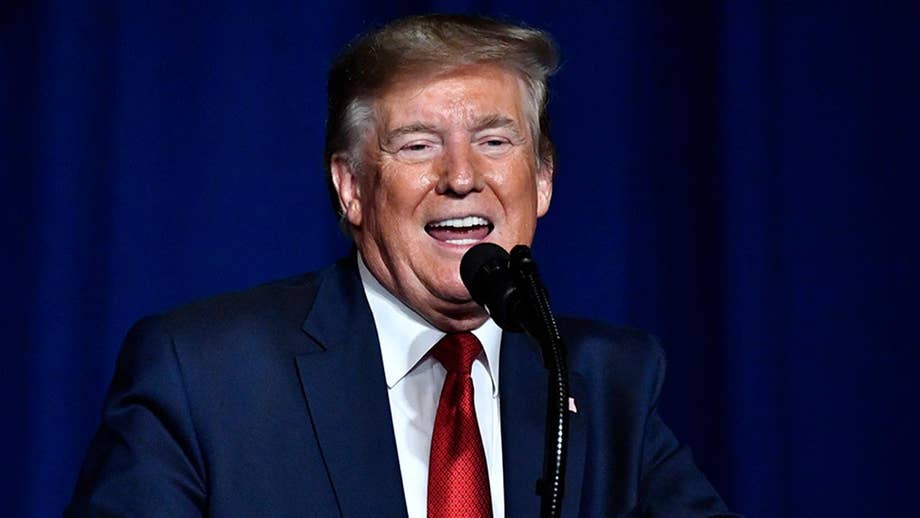 President Trump's trade war with China boiled over Friday as Beijing slapped retaliatory tariffs on America and the president declared he's ordering U.S. companies to prepare to leave the country and relocate back home — prompting pushback from corporate America.
"Our great American companies are hereby ordered to immediately start looking for an alternative to China, including bringing … your companies HOME and making your products in the USA," Trump tweeted in a blistering set of statements Friday morning. The president went on to call on companies to "search for & refuse" shipments of the opioid painkiller fentanyl from China.
The U.S. has said it plans to impose 10 percent tariffs on $300 billion of Chinese goods in two steps, on Sept. 1 and Dec. 15. China responded Friday with new tariffs on $75 billion of U.S. products in retaliation, deepening a conflict over trade and technology that threatens to tip a weakening global economy into recession.
On Friday evening, Trump said products coming from China that were slated to be hit with a 10 percent tariff on Sept. 1 will now face a 15 percent tariff. Trump also said goods and products currently being taxed at 25 percent will be taxed at 30 percent starting Oct. 1.
But as Trump rejects such warnings while keeping his foot on the gas in the clash with China, American businesses responded to his latest guidance by urging continued trade talks.
The U.S. Chamber of Commerce issued a statement saying it wants to see continued "constructive engagement" with China.
"The U.S. business community has for many years called out the lack of progress in addressing China's unfair trade practices. … Despite our concerns, the 40-year-old trade relationship between our two countries has been for the most part productive, constructive, and mutually beneficial," said Myron Brilliant, executive vice president of the U.S. Chamber of Commerce.
"While we share the President's frustration, we believe that continued, constructive engagement is the right way forward. Time is of the essence. We do not want to see a further deterioration of US-China relations. We urge the administration and the government of China to return to the negotiating table."
Trump, meanwhile, pressured major shipping companies to block fentanyl from China.
"I am ordering all carriers, including Fed Ex, Amazon, UPS and the Post Office, to SEARCH FOR & REFUSE all deliveries of Fentanyl from China (or anywhere else!)," Trump tweeted Friday.
Read more at the Source here: https://www.foxnews.com/politics/trade-war-explodes-as-trump-clashes-with-us-firms-over-order-to-abandon-china-block-fentanyl-shipments