Sub vets donate $1K to S.A.F.E. House
on
March 27, 2017
at
3:04 pm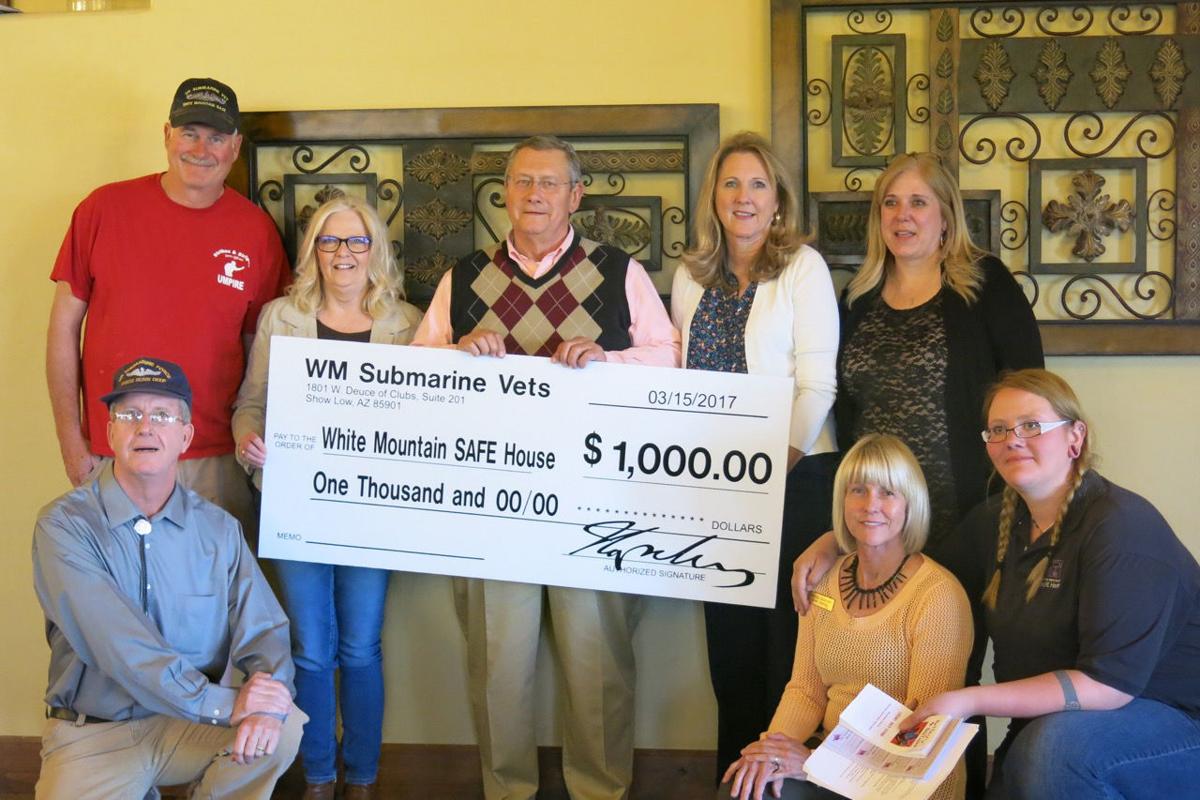 The White Mountain Submarine Vets presented a $1,000 donation to the White Mountain S.A.F.E. House during the White Mountain Business Owners Round Table meeting.
Anna Banks, of Sears Hometown Store, sponsored the March WMBORT meeting and invited Megan B. Rodgers of the Butterfly Boutique to present to the group.
As grants administrator and manger of the Butterfly Boutique, Megan explained how boutique donations and sales directly benefit the W.M. S.A.F.E. House. In addition, Megan provided information about a food pantry called "Gramma's Cupboard," which is operated and maintained by the Butterfly Boutique.
The Butterfly Boutique, now located at 2086 E. White Mountain Blvd. in Pinetop, works in tandem with the W.M. S.A.F.E. House to provide shelter, care, advocacy, education and household necessities for survivors of domestic violence that are rebuilding their life.
Source : WMI Central