Sports facility adds new life to convention center idea
on
November 27, 2018
at
10:45 am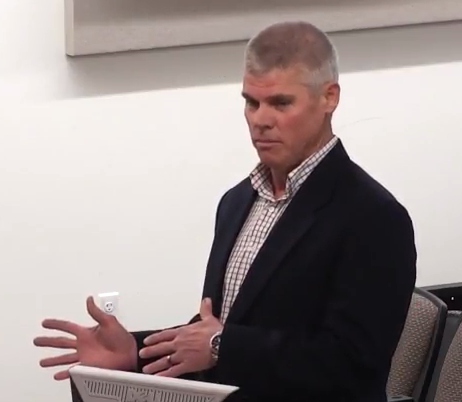 The idea of building a convention center to bring business and recreational events to Show Low has once again been moved from the back burner to the front by the Show Low city council.
In last Tuesday's meeting the council unanimously approved a $25,500 feasibility study for a proposed convention/events center and youth sports facility. The study is to be conducted by Sports Facilities Advisory (SFA), LLC, of Clearwater, Florida, who are professionals in "knowing what it takes to create successful sports and recreation developments," according to their website.
A two-phase feasibility study has already been completed with the council's blessing in the last few years.
Conducted by Hunden Strategic Partners, phase one of the study explored the overall feasibility of building a convention center in Show Low based on local market demand. Phase two looked into design and funding options. The purpose of phase two by Hunden Strategic Partners was to analyze potential convention/event center sites identified in phase one. Detailed cost and revenue projections for such a project were compiled as well as ownership and management options for the proposed facility.
The most detailed results of both study phases were presented to the council on June 6, 2017. They reported that, "… the local event demand was starving for quality spaces for meetings, sports, banquets, public events, and conferences." However, the consultants confirmed to the council that "events centers were not moneymakers, but economic investment vehicles."
Although the price tag on phase two was $14,257, there was no cost to Show Low taxpayers because the work was paid for by a Rural Business Development Grant from the U.S. Department of Agriculture.
Although statewide and regional demand for an event space was "still unproven," Hunden Strategic Partners recommended construction of a $33.4 million facility. They described a 22,000 square-foot multi-purpose flexible space with three basketball and six volleyball courts and 1,900 retractable chair-back seats, plus a flexible 8,000 square-foot ballroom.
Sticker-shock seemed part of the council's response. Additional study details plus multiple examples of extremely successful facilities built in cities comparable to Show Low in size and demographics were provided by the consultants.
The council consensus seemed to lean towards caution, since there seemed to be too little certainty of financial success and the lengthy time required to re-coup such a lofty investment.
Plans to pursue the idea of a multi-million dollar convention/events facility went to the back burner once again.
Source : WMI Central