'Spider in web' mastermind of Paris attacks killed in raid
on
November 19, 2015
at
3:36 pm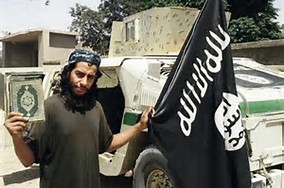 The suspected Islamic State mastermind of the Paris attacks was among those killed in a police raid north of the capital, France confirmed on Thursday, bringing an end to the hunt for Europe's most wanted man.
Authorities said they had identified the mangled corpse of Belgian national Abdelhamid Abaaoud from fingerprints in the aftermath of Wednesday's raid and gunbattle in which at least two people died including a female suicide bomber.
"The spider in the web is no longer a danger," Belgian Justice Minister Koen Geens said, calling it a "breakthrough".
The body had been found riddled with holes amid the wreckage in the aftermath of Wednesday's raid, Paris's prosecutor said in a statement. The prosecutor later added that it was unclear whether Abaaoud had detonated a suicide belt.