Snowflake Jr. High wins Samsung Solve for Tomorrow contest
on
April 28, 2017
at
2:30 pm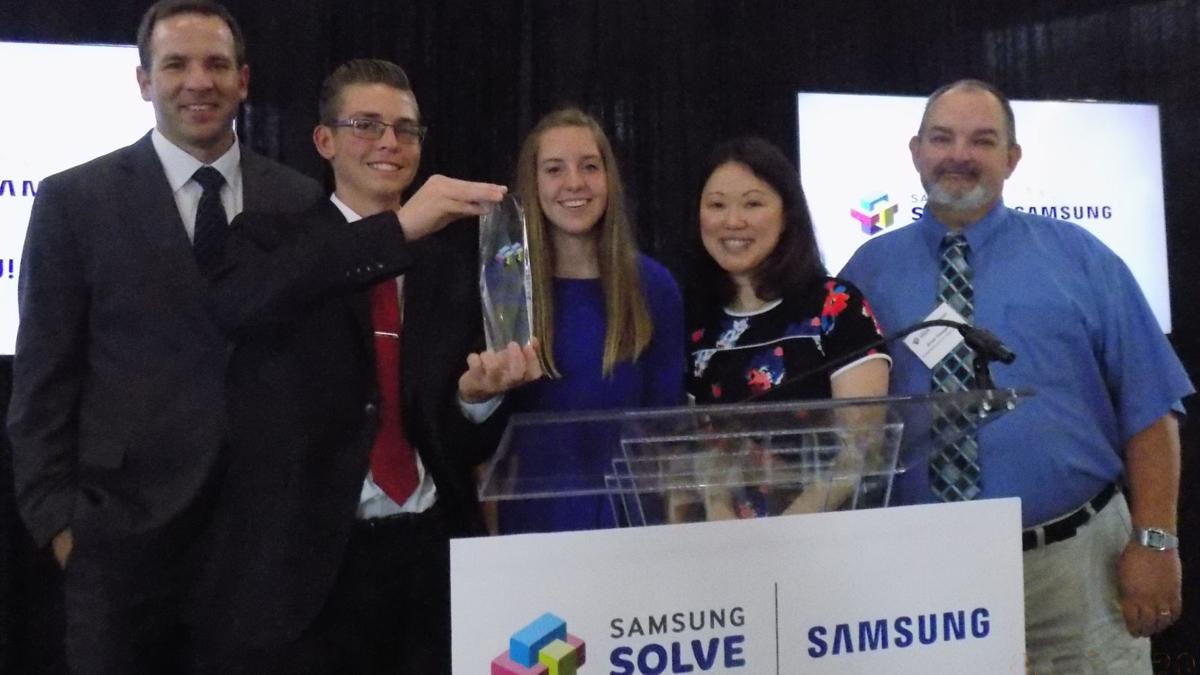 Snowflake Junior High School was named one of three national winners in the Samsung Solve for Tomorrow Contest held in Washington, D.C. April 25 and 26.
As one of 10 national finalists, SFJH students Corynn Cottrell and Dylan Neff represented their 20 classmates at the pitch event Tuesday to a panel of judges, and accepted the award as one of three national winners at the awards ceremony April 26.
Not only did their idea win them $150,000 in technology, but it won them another $20,000 in technology for being the Community Choice Winner. This award was new this year to the contest. Students were given the opportunity to select and recommend a local charity of their choice to receive a donation. Voting was done by the public via social media over a defined period of time, and SJHS received the largest number of votes cast in their favor. The nonprofit they chose was the Phoenix Herpetological Society, which will receive a $15,000 donation.