President Trump on 'weighed in' Donald Jr. statement …
on
August 1, 2017
at
2:14 pm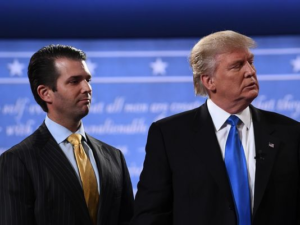 The White House acknowledged Tuesday that President Trump worked on a disputed statement about his son's meeting with a Russian lawyer, in an apparent break with comments made by the lawyers defending the president in the Russia investigation.
"The president weighed – in as any father would – based on the limited information that he had," White House spokeswoman Sarah Sanders said.
Sanders was referring to a statement Donald Trump Jr. gave on July 8 about a meeting that is now a subject of various investigations into Russia's involvement in the presidential election.
Source : USA Today