President Trump contentious '60 Minutes' interview…
on
October 15, 2018
at
10:00 am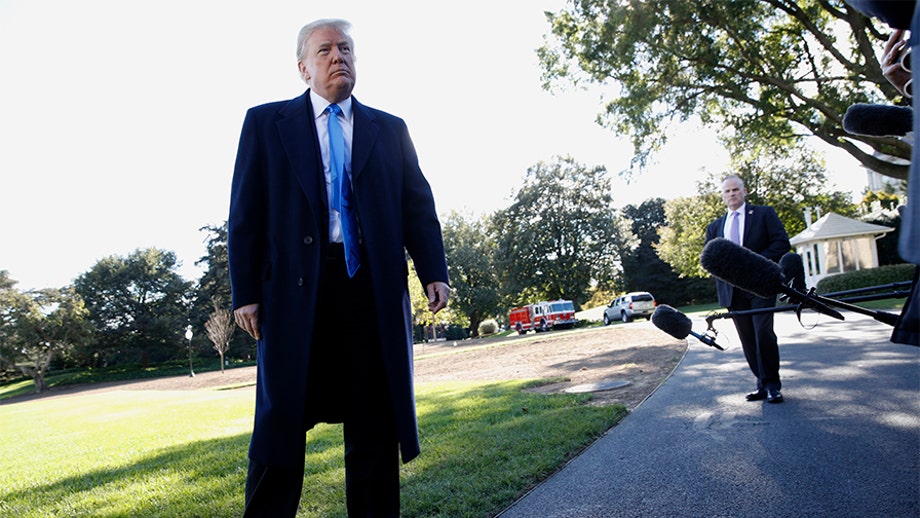 There were several similarly testy exchanges, including one about Trump's relationship with Putin, his Russian counterpart with whom he was criticized for being friendly to during a meeting in Helsinki earlier this year. Stahl noted that Moscow is suspected in multiple assassinations of critics. Trump didn't deny that Putin could be behind such things, but took a "mind our own business" approach.
"Of course they shouldn't do it," Trump said, "but it's not our country."
Trump acknowledged that Russia likely meddled in the election, but dismissed Moscow's actual influence in his presidential race against Democratic opponent Hillary Clinton.
"They meddled," he said. "But I think China meddled, too. And I think, frankly, China is a bigger problem."
Stahl also pressed Trump about his overtures to Kim, the third-generation dictator of North Korea. When she asked him how he could "embrace" the brutal dictator, Trump asserted that his brand of diplomacy had helped defang a threat to the U.S. Trump met with Kim in Singapore in June and the leaders have tentative plans for another session, according to Secretary of State Mike Pompeo.
"I get along with him really well," Trump said of Kim. "I have a good energy with him. I have a good chemistry with him. Look at the horrible threats that were made. No more threats. No more threats."
Source : Fox News