President Trump calls media " You are a rude, terrible person"
on
November 7, 2018
at
11:22 am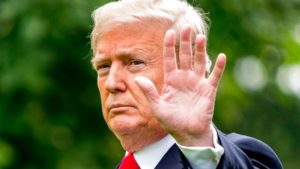 President Donald Trump had a confrontational exchange with White House reporters Wednesday during a news conference to discuss the results of Tuesday's election.
Trump refused to answer a follow-up question from CNN reporter Jim Acosta, who persisted in his attempt to ask the president about the Russia investigation into 2016 election interference. Trump spoke loudly over Acosta – with whom he has clashed with repeatedly in the past – and demanded he hand over the microphone to White House staff.
"That's enough," Trump said repeatedly as Acosta continued to try to ask his question.
When a White House aide attempted to take the mic from him, Acosta yanked it back.
Source : CNN