on
May 4, 2016
at
2:38 pm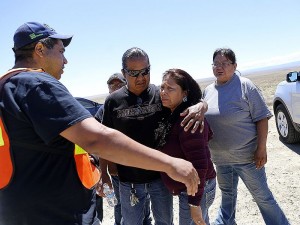 A 27-year-old man has been arrested in connection with the abduction and murder of an 11-year-old girl from the Navajo Nation after her body was found near the famed Shiprock monument in New Mexico, PEOPLE confirms.
Federal officials arrested Tom Begaye, of Waterflow, on Tuesday, just hours after Ashlynne Mike's body was found a few miles south of the famed monument, FBI Albuquerque spokesperson Frank Fisher tells PEOPLE.
Fisher says no further information will be released until after Begaye appears in court on Wednesday.
The arrest followed an intense search for Ashlynne after she and her 9-year-old brother went missing near their Fruitland home on Monday.