on
September 14, 2016
at
1:34 pm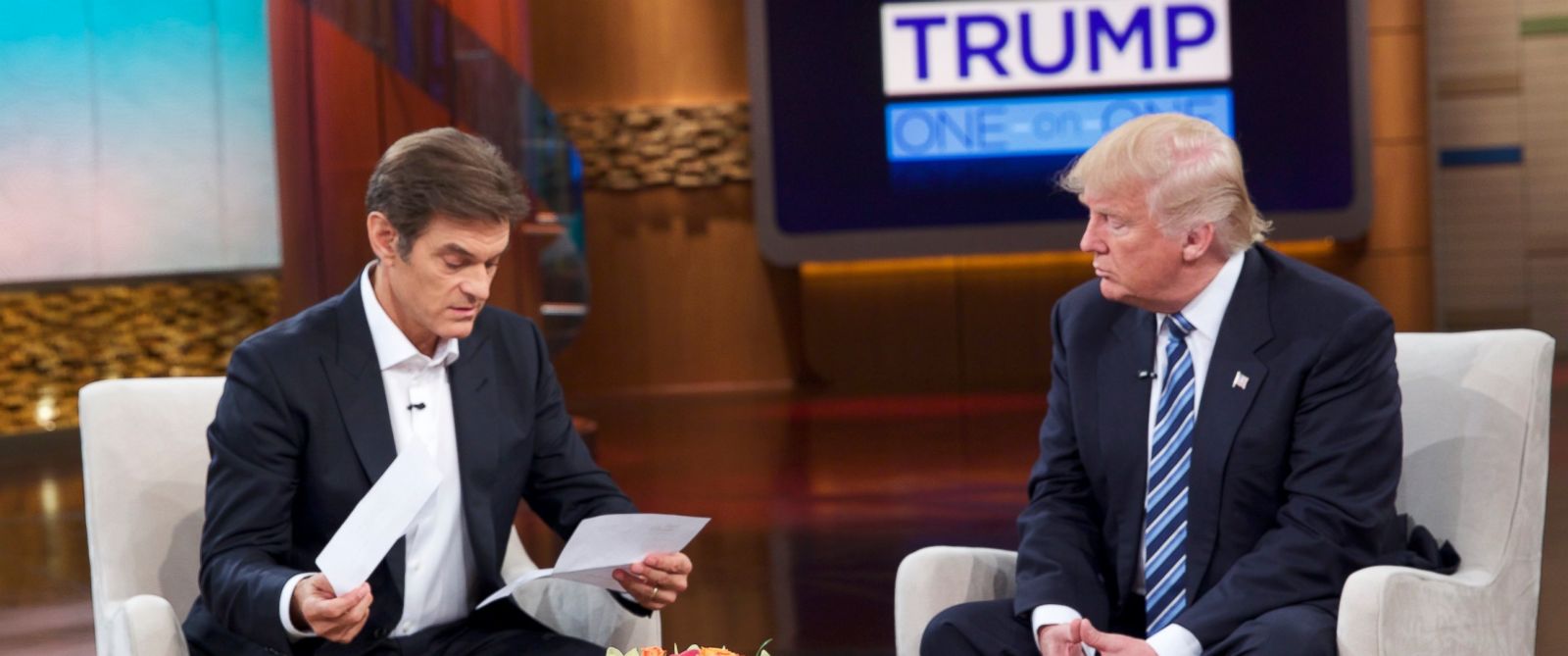 The "Oz" episode, taped on Wednesday morning, will air on Thursday. During it, Trump handed Dr. Mehmet Oz a one-page summary of the exam, which was conducted by Dr. Harold N. Bornstein last week. Bornstein is the same hyperbolic doctor who previously said Trump would, if elected, be the healthiest president in history.
The campaign plans to share the information from Bornstein on Thursday. But it began to leak out after the "Oz" taping.
Trump told Oz that he wants to lose about 15 pounds, according to audience members, who also said Oz sounded generally impressed by Trump's health.