on
March 7, 2016
at
2:24 pm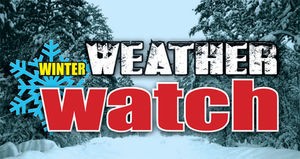 A Pacific storm system is expected to bring colder weather and a chance of rain and snow, with the levels between 5,500 and 6,000 feet by Monday, though there is still uncertainty over the exact track the storm will take.
Right now, it looks like the storm will be slightly to the south, which means lesser amounts of precipitation and snow, though that could change.
Monday will be colder with a high near 46 and only a 10 percent chance of snow. Monday night's low will be 22 with a chance of snow.
Tuesday's high will reach 45 with a slight chance of snow and the low that night will be around 20.
By Wednesday the storms are expected to clear out and it will be sunny with a high around 51. Thursday's high should reach 60.
Less than an inch of snow is expected overall.