on
January 23, 2018
at
9:49 am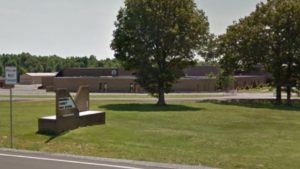 At least one person was killed and several others were injured when a shooter opened fire at Marshall County High School in Benton, Ky., officials said. Kentucky Gov. Matt Bevin tweeted the shooter was in custody. Officials told Fox News the threat to the school was over. Kentucky State Police confirmed a Marshall County Deputy "apprehended the shooter."
The school was reportedly on lockdown as law enforcement officials continued work at the scene. The Marshall County Tribune-Courier reported two helicopters landed at the school to treat and transport the injured.
"Parents are being asked not to try and pick up students from Marshall County High School," the newspaper stated. "We have been told there have been arguments between law enforcement and parents trying to get inside. The school remains on lockdown and no one is being allowed inside either entrance. Two Air Evac helicopters have landed in the past few minutes."
Students were reportedly being transported to the northern part of the town, where parents can pick up their children.
Source : Fox News