on
November 30, 2015
at
2:51 pm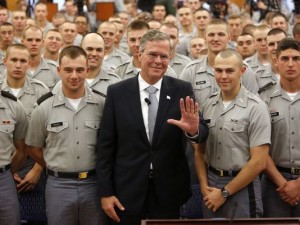 In political theory, it's known as "issue ownership": to be known to voters as the party that cares most about something, and is best at it.
National security has been the Republicans' issue for most of the past six decades. They lost their hold because of the Iraq War debacle, but now — after the Paris attacks and growing concern about the Islamic State — will press their traditional advantage in the 2016 presidential campaign.
"It ought to be a golden opportunity for the Republicans to play to their strength,'' says Roy Licklider, a Rutgers University expert on politics and terrorism.
To do so, however, the GOP and its eventual nominee must come to terms with one of the most fraught tactics — and words — in foreign policy: containment.