on
November 23, 2015
at
4:15 pm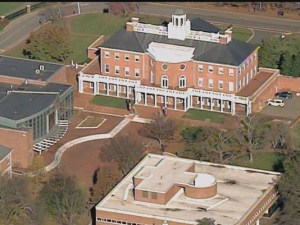 A troubled student whose disappearance prompted the week long closure of the Washington College campus in Maryland was found dead of a self-inflicted gunshot wound on Saturday in Pennsylvania, police said.
Jacob Marberger, 19, was a sophomore at the small college in Chestertown on Maryland's Eastern Shore. The school was closed Monday after his parents reported that he had a gun and they were unable to reach him. College officials initially planned to resume classes the next day, but after receiving new information from law enforcement, they opted to keep the campus closed until after the Thanksgiving break.
Marberger's body was found Saturday afternoon at a picnic area at the Hawk Mountain Sanctuary in Kempton, Pennsylvania, according to Pennsylvania state police, who said he fatally shot himself. The sport-utility vehicle he had been driving was found with him, police said.
Marberger had been wanted on four charges after authorities said he displayed an antique gun at his fraternity house last month. He was kicked out of the Phi Delta Theta fraternity last week, and on Sunday he resigned his position as speaker of the senate in the college's student government.
Officials at the private liberal arts college, which has about 1,450 students, stressed that Marberger had not made any known threats to the campus or students. The decision to close was made amid heightened concerns about campus violence.