on
March 18, 2016
at
1:34 pm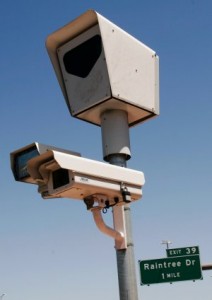 The Senate Thursday gave final approval to a bill banning photo radar on state highways that will affect just two cities – El Mirage and Star Valley.
Many White Mountain residents and Valley residents coming up to visit the area are snapped at the halfway point for exceeding the speed limit. The Town of Star Valley, just outside of Payson, has a population of 2,310 and uses the revenue from photo radar tickets to finance the town's contract with the county sheriff's office.
In addition to the revenues, town officials say that since the cameras have been up on Highway 260, there has not been one fatal auto accident in the area.
Senators Sylvia Allen and Carlyle Begay, who represent districts six and seven, which include the White Mountains, voted in favor of the bill. Sen. Allen also represents Star Valley.
The Senate voted 16-14 to approve Senate Bill 1241. It previously was approved by the House on a 32-26 vote.