July 4 DUI patrols/Fireworks Reminder
on
June 30, 2017
at
12:14 pm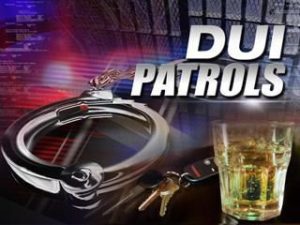 Local police agencies will be participating in the White Mountain DUI Task Force heightened enforcement patrols throughout the July 4th weekend.
Navajo County Sheriff's Office Chief Deputy Jim Molesa said NCSO will not have checkpoints in place during the enforcement period, but they will have saturation patrols on both main roads and side streets to catch drunk drivers.
"We will also be conducting ATV and UTV patrols to make sure people are being safe in our forests," Molesa said.
He noted that in spite of fireworks being sold in many places in the White Mountains, it is illegal to set many of them off in Navajo County. Some fireworks are permitted when fire restrictions are not in place, but Stage 1 restrictions currently in force do not allow the private use of fireworks in Navajo County.
"The best fireworks show is one done by professionals," Molesa said, noting that as of June 28 the City of Show Low still had plans to have their annual fireworks show, as does Snowflake-Taylor.
His suggestion is that people who want to see fireworks on July 4 attend a local show put on by professionals and overseen by local fire departments.
Source : Press Release