Gina Haspel confirmed as CIA director…
on
May 17, 2018
at
2:26 pm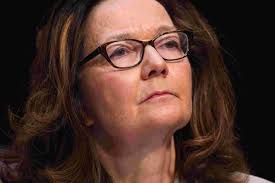 Gina Haspel was confirmed Thursday as CIA director, becoming the first woman to lead the agency and overcoming initial Democratic opposition regarding her role in post-9/11 interrogation and detention practices.
The Senate voted 54-45 to confirm President Trump's nominee, with six Democrats supporting and two Republicans defecting. Haspel, whose nomination was endorsed by the Senate Intelligence Committee a day earlier, previously was deputy director and has spent her career with the agency.
Haspel earned emphatic support from GOP lawmakers as well as intelligence community members from both Democratic and Republican administrations.
Source : Fox News