Did Omarosa break the law by secretly taping her firing?
on
August 14, 2018
at
3:08 pm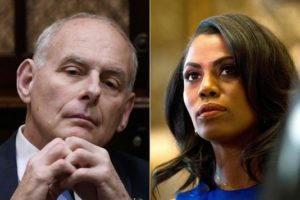 After former White House staffer Omarosa Manigault Newman revealed Sunday that she'd covertly taped her December 2017 firing by Chief of Staff John Kelly in the Situation Room, two questions came to mind: First, just how did she manage to get a recording device in there? And then there's that most Washington of questions: could she be in legal trouble as a result?
As to the how, Omarosa was as coy as ever on Monday, telling her "Today" show interrogators: "I'll just leave that to your imagination."
But the answer to the legal question isn't any clearer: Maybe, maybe not. And it depends on whom you ask.
Source : USA TODAY