Black Mesa Ranger District Plans to Complete Nagel Burn
on
December 5, 2017
at
1:45 pm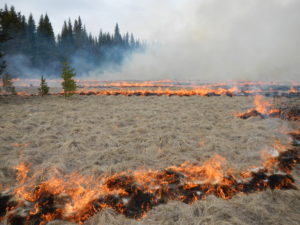 The Apache-Sitgreaves National Forests' Black Mesa Ranger District plans to complete the Eastern half of Block 5 of the Nagel Burn area starting on Tuesday, December 5, if weather conditions allow. 410 acres were burned in the northwestern half of the unit last week. The Nagel Burn area is to the south and east of the 100E Road, east of the 717 Road, and north and west of the West Fork of Alder Canyon.
Once ignition occurs, crews will be on scene from ignition until there is no longer a threat of escape from the project boundaries.
 This project is in partnership with the Arizona Game and Fish Department and the Rocky Mountain Elk Foundation to provide forest restoration and health to the Rocky Mountain Elk, mule deer, and other wildlife species that frequent the area.
Source : 311 Info