Austin package explosions…
on
March 12, 2018
at
12:33 pm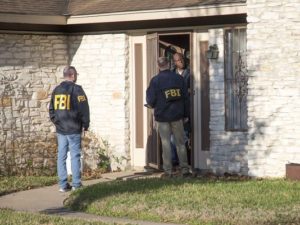 An Austin teenager was killed and woman was injured early Monday when a package left on their doorstep exploded, marking the second deadly package explosion in the Texas capital in two weeks.
Austin Police Chief Brian Manley said the two incidents displayed enough similarities to investigate them together. Since both victims were African-Americans, Manley said investigators are also viewing the attacks as potential hate crimes.
His department is working with the FBI and the Bureau of Alcohol, Tobacco, Firearms and Explosives to determine whether both bombs were similar and to identify the person, or people, who built them.
"We are not going to tolerate this in Austin," Manley said while briefing reporters on the explosion. "Every stop will be pulled out."
Source : USA Today