President Trump seeks to fulfill his promise to build a wall…
on
February 1, 2019
at
12:32 pm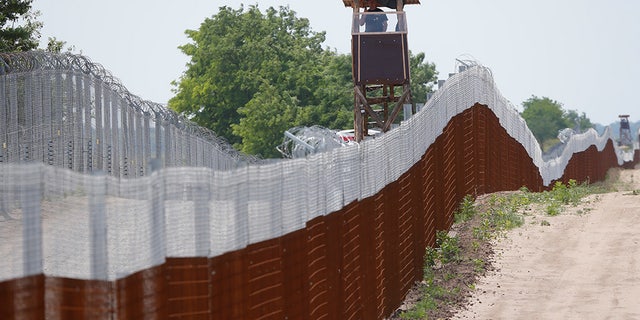 As President Trump seeks to fulfill his promise to build a wall on the southern border, he is getting support from leaders in countries that have erected their own border barriers — and who hail those projects as critical to battling illegal immigration.
Trump, too, has cited countries like Israel — which has a network of walls and fences on its borders — as proof that barriers work as he seeks to convince Congress to fund a wall or steel barrier to the tune of $5.7 billion.

Democrats in Congress have refused to entertain his proposal, calling a wall both "immoral" and ineffective, and only agreeing to $1.3 billion in more general border security funding. That led to a month-long shutdown, which temporarily ended last week. Funding is set to expire again on Feb. 15, and Trump has warned that he is prepared to declare a national emergency if no wall funding is agreed to.
But despite claims that such barriers are ineffective, in countries such as Israel and Hungary, top officials say they are a key mechanism in keeping a border secure and illegal migration flows down.
"Since we built a fence, and since the police and army have been there, we basically have no illegal migrants on the territory of the country," Hungarian Foreign Minister Peter Szijjarto told Fox News in an interview last week. "There are constant attempts to break through, but the infrastructure itself, namely the fence, and police and the army, make it impossible to get in."
Source : Fox News