on
May 24, 2017
at
3:40 pm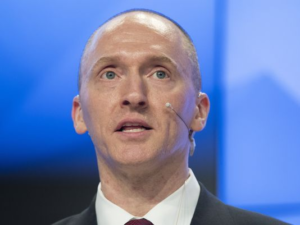 Carter Page, an ex-foreign policy adviser to Donald Trump's campaign whose past contacts with Russia have made him a subject of congressional and federal inquiries, said Wednesday he plans to testify publicly before the House Intelligence Committee in June as part of the panel's investigation of Russian interference in last year's election.
Committee officials said they could not confirm whether Page will appear next month. Page said details of his testimony are "still being worked out" with the committee, which is investigating possible collusion between the Trump campaign and Russian officials.
Page said he would not be asserting a Fifth Amendment privilege against self-incrimination as was invoked earlier this week by former national security adviser Michael Flynn.
Source : USA Today